The Lake Home Listing Process:
Send me your contact & property information so I can get started with an evaluation.
I'll contact you to either set up a meeting at the property, or if you live out of town , you can tell me how I may gain access to the property. Most of my clients live out of town, state. and even the country.
After I've visited the house or parcel, I'll contact you and we'll have a discussion about price, etc.
I'll get the paperwork to you in whichever way is convenient for you. I prefer to handle all the paperwork electronically, including e-signatures. If you want to try it my way, don't worry, I'll show you how. If you don't, I can accommodate you.
Home Valuation Form
Please complete the following as thoroughly as you can and I'll get started with my research. I'll contact you soon for information on gaining access to the property.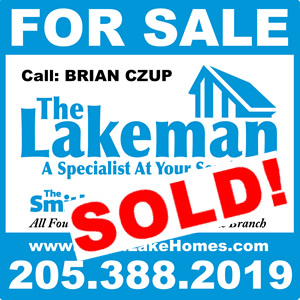 There's more to selling a Smith Lake property than just putting a sign in the yard and crossing your fingers! It takes some real marketing effort from a REAL real estate marketing professional. I have unique ways of getting the word out on your property that are exclusive to just me. I will not post my secrets on my website anymore because too many of my competitors have helped themselves over the years. However, I will gladly share my marketing strategy with you, my new client, when you contact me.
Many real estate agents talk a big game but fail in the experience and skills to actually get the job done. It's not a good position to be in when you've signed a 6 month listing agreement with a "Talks-A-Lot-Does-Little" agent who's a big shot in their own mind.
With my background in business and marketing, my ability to interact with all different types of personalities, and my unique set of computer and marketing skills, I have created effective ways to reach out to both buyers and sellers alike thus converting many interactions to sales.