SOLD – It just takes a couple of days driving around before Smith Lake home buyers figure out that much of what's for sale on Smith Lake can take you quite a bit of time to get to. Or at least it would seem with some of the winding, lonely, and sometimes dirt or gravel roads. That's just part of "being at the lake", right? Well, not always.
I just listed a house that is the definition of "Location-Location-Location". It's conveniently located just off Hwy 257 (Hwy 41) in Jasper on Burtwood Acres Rd right on the Walker/Winston County line. From land, it's just 10-15 short minutes to Jasper for shopping, groceries, restaurants, etc. It's located centrally on the water as well, directly across the lake from Duncan Bridge Marina.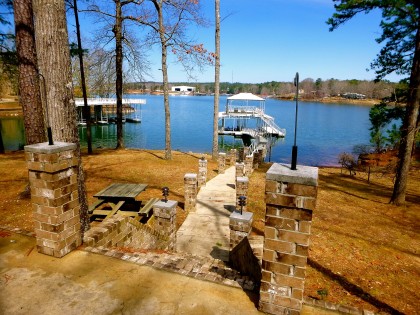 $349,000 – This is a very nice, well-maintained brick lake home on big, year round water. It has three bedrooms and two baths, an amazing gentle sloping lot with a stunning panoramic view of the lake. Comes with a high-end aluminum boathouse with lift, floats, and a party deck. The property has a private boat launch and gated driveway. Total sq footage is around 1,330.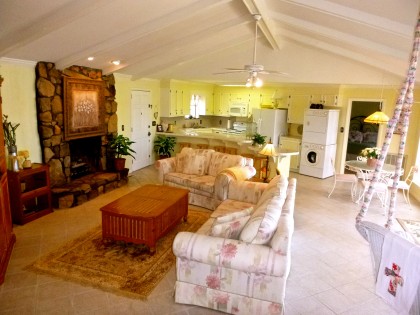 If you would like to tour this home, please don't wait. I've had a flurry of activity on it already and it is sure to sell very fast! Call me at (205) 388-2019 – Brian